This is a Mask Optional On Stage Production
Actors in this production may choose to remove their masks when performing on stage during tech week and live performances. Actors must continue to wear masks as required in rehearsals and throughout NTPA facilities.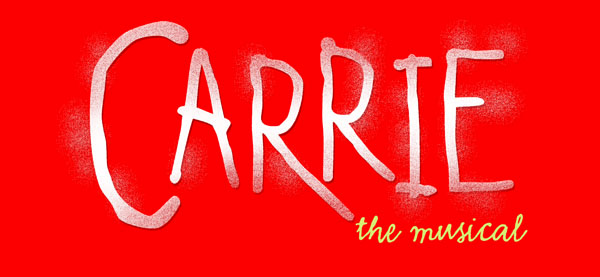 Showtimes
Thursday, September 16, 7:15PM
Friday, September 17, 7:15PM
Saturday, September 18, 2:15PM
Saturday, September 18, 7:15PM
Sunday, September 19, 1:15PM
Sunday, September 19, 6:15PM
Synopsis
Carrie White is a teenage outcast who longs to fit in. At school, she's bullied by the popular crowd, and virtually invisible to everyone else. At home, she's dominated by her loving but cruelly controlling mother. What none of them know is that Carrie's just discovered she's got a special power, and if pushed too far, she's not afraid to use it.
Set in the present in the small New England town of Chamberlain, Maine, Carrie: The Musical features a book by Lawrence D. Cohen (screenwriter of the classic film), music by Academy Award winner Michael Gore (Fame, Terms of Endearment), and lyrics by Academy Award winner Dean Pitchford (Fame, Footloose).
Credits
Music by Michael Gore
Lyrics by Dean Pitchford
Book by Lawrence D. Cohen
Based on Carrie by Stephen King