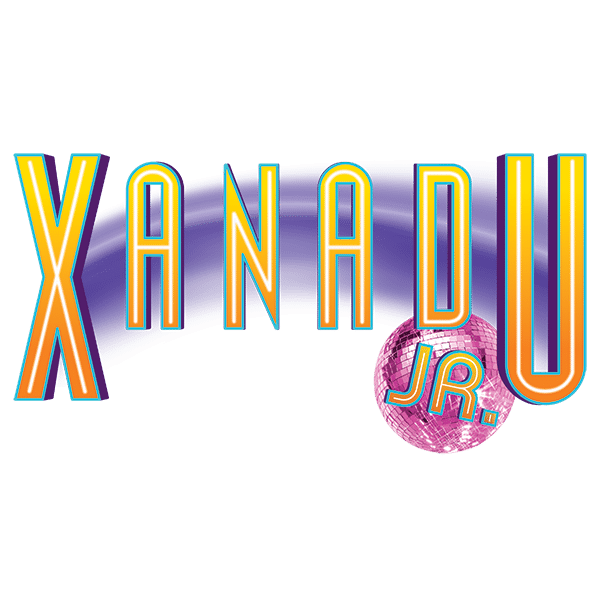 New to Auditions?
If you are thinking about signing up your first audition but aren't sure what to expect, you might consider attending a FREE UpSTARt Workshop which is a fast-paced, high-energy, and fun-filled two-hour workshop designed to our future actors the confidence and training to "take the stage" in their first audition.
To discourage "no show" audition reservations, NTPA will charge a "No Show Fee" of $15.00 for 6-12th grade productions to those students that commit and then skip their audition time slots.  A reminder will be sent via email at least two weeks prior to the audition, and the student can change or cancel their audition time slot up to 24 hours prior to the audition without incurring a fee.
Synopsis
Xanadu JR. is inspired by the Tony Award-nominated Broadway musical and the Universal Pictures' cult classic movie that starred Olivia Newton-John and Gene Kelly. Xanadu JR. is a moving, electrifying tale of endless fun that will keep audiences in stitches while the original, legendary chart-topping tunes lift them out of their seats.
Xanadu JR. follows the journey of a magical and beautiful Greek muse, Kira, who descends from the heavens of Mt. Olympus to Venice Beach, California, on a quest to inspire a struggling artist, Sonny, to achieve the greatest artistic creation of all time – the first Roller Disco. (Hey, it's 1980!) But, when Kira falls into forbidden love with the mortal Sonny, her jealous sisters take advantage of the situation, and chaos abounds.
Resources
Credits
Book by Douglas Carter Beane. Music and Lyrics by Jeff Lynne, John Farrar. Based on the Universal Pictures film with a screenplay by Richard Danus & Marc Rubel.