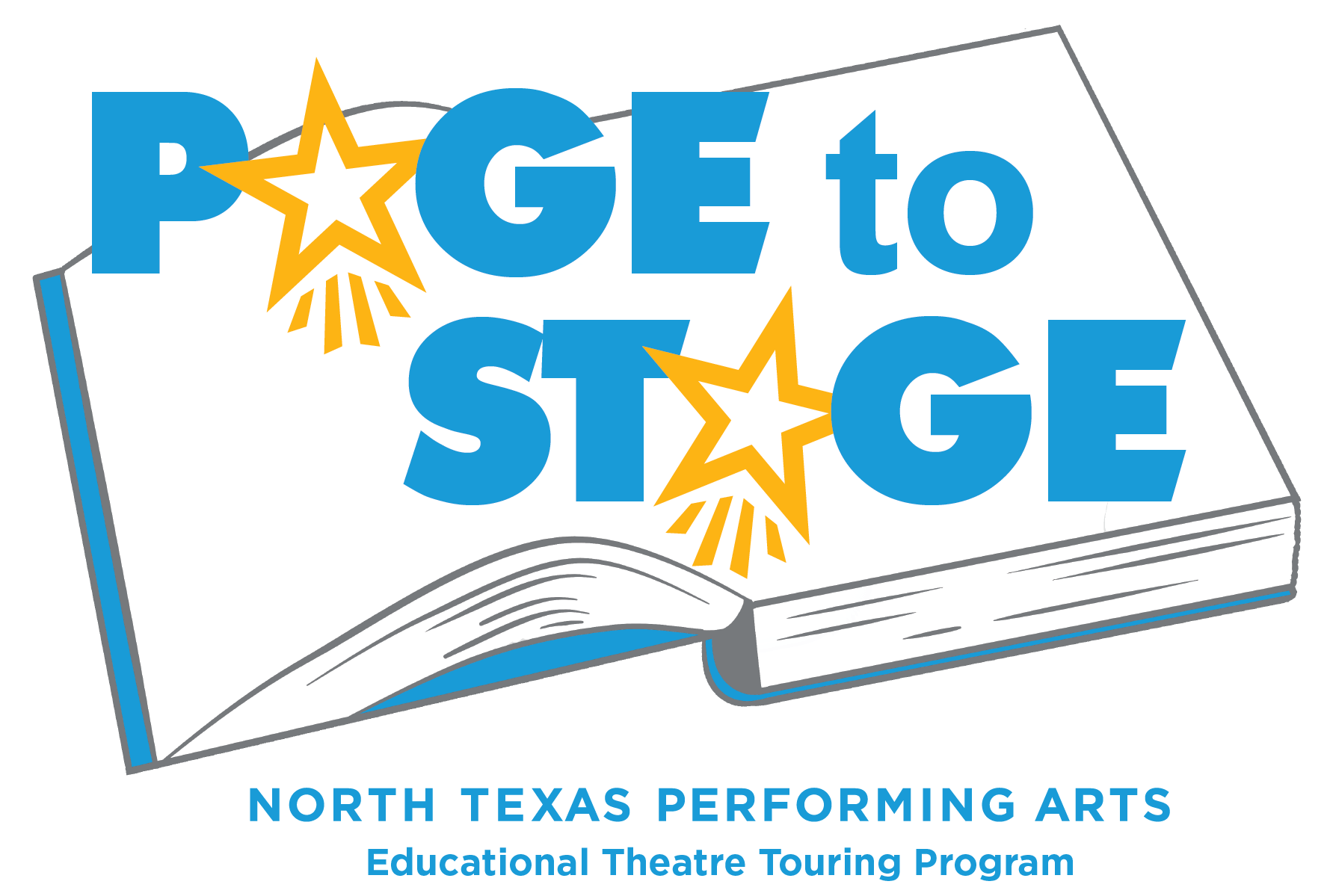 North Texas Performing Arts Page to Stage series develops literacy through the performing arts by bringing beloved books to life! Children and teachers alike will be delighted by our fully-staged musicals performed by a professional troupe of actors.
Shows are approximately 1hr and perfect for preschool-5th grade.
"Thank you for a fantastic field trip today! Please let the cast and crew know that everyone, including the adults, had a great time and were very impressed by such a great performance. Hopefully I'll be seeing you again next school year!"
Field Trip Shows:
Your school comes to our theatre!
Give your students the full theatre experience by taking a field trip to the theatre. Students will see a full production with theatre lighting, sets, and sound. Our performing arts facilities provide raised seating giving every child the perfect view to enriching educational performing arts.
Touring Shows:
We come to your school!
Bring the art of theatre straight into your school building! We bring the actors, sets, props and theatre magic to you. Perfect for schools with tight budgets or tight schedules. Shows are flexible and can perform in any space. Approximate run time: 45 minutes.
Red Riding Hood
Bridget and Stephen are on a sleepover at their grandmother's house, but neither of them can sleep. So to pass the time, they decide to act out their favorite story with things found around the attic and clothes from the wardrobe. Soon what's real and what's imagined blur, and the children find themselves in the deep dark woods with a wolf tracking them down.
Field Trip Performance Times
Tuesday, October 12, 10 am
Wednesday, October 13, 10 am
Thursday, October 14, 10 am
Friday, October 15, 10 am
Friday, October 15, 12:30 pm
Saturday, October 16, 10 am
Creators
Mike Kenny, playwright
Julian Butler, composer & lyricist
Pricing
Field Trip Pricing: For audiences up to 230
$7.00/ticket (One free Chaperone ticket with every 12 tickets purchased).
Discount pricing available for Title 1 Schools
Touring Pricing: For audiences up to 300
1 Performance: $900

2 Performances: $1,350
3 Performances: $1,600
Additional charges may be added if touring location is more than 15 miles from Willow Bend Center of the Arts (located at The Shops at Willow Bend).
Subsidized rates/discounts available based on need and availability of funding. Inquire when booking.
A 25% deposit is required to confirm booking. If the show is canceled, all groups will be issued a full refund. If your group needs to cancel due to a change in COVID protocols, 30-days notice is required to receive a full refund. If given less than 30-days notice, the 25% deposit will not be refunded.
Our Theatre
Willow Bend Center of the Arts
6121 W. Park Blvd. B216
Plano, TX 75093
Become a Page to Stage Sponsor
We are determined to bring the magic of theatre and the love of reading to children from all walks of life. With access to our programming, children in underprivileged communities will be freed from the limits placed on them by poverty. We welcome you to join us in bringing the performing arts to DFW Title 1 schools, inner-city organizations, and family shelters.
Are you ready to support reading, creativity, and imagination for every student?