Darrell Rodenbaugh
Chief Executive Officer
Darrell was appointed Chief Executive Officer in 2018 and during his over ten years of leadership on behalf of NTPA has served on a pro bono basis and entirely without compensation, made possible through the support of MyHome.Pro, a Plano-Based home services company providing air conditioning and heating, appliance repair, pest control and pool services company.
Darrell joined the Plano Children's Theatre Board of Directors in 2010 and served pro bono as Executive Director through 2011, guiding it through financial difficulties. He was elected Board President for eight consecutive terms leading the organization to over 600% growth and to evolve into the North Texas Performing Arts.  Darrell served the dual role as Governing Board President and the chief operating executive overseeing all day-to-day operations since 2015.
Darrell created the AMP Awards, ACE (Acting Company for Excellence) Program, the North Texas Performing Arts organization and structure, the "Ten Characters," and the NTPA Academy. Under his leadership, other new programs were successfully launched including NTPA – Fairview, NTPA – Frisco, NTPA – Dallas, NTPA – Starcatchers and NTPA – Repertory, and the NTPA Community Theatre.
Darrell is responsible for the creation of the Willow Bend Center of the Arts, convincing Starwood Retail Partners to provide the space on favorable negotiated terms. He negotiated and secured bank financing, engaged the construction partner and designed much of the facility, serving full-time for almost two years on a full-time uncompensated basis as pro bono Project Executive. He recruited and worked alongside the incredible "Team of Steel" volunteers who generously contributed their time and talent to design and construct the mainstage theatres.
Darrell and Lisa Rodenbaugh and their children Chris and Lee contributed the largest private cash gift in NTPA's history to help underwrite the Willow Bend effort, and continue as NTPA's largest private donors.
Lisa has served in volunteer roles for a dozen years at NTPA and was the creator of the "Curtain Club", the precursor to the current NTPA Membership Program and volunteer system. Lisa serves as Chairperson of the NTPA Repertory Theatre Management Board and is its Programming Chair. Chris and Lee were founding members of the ACE's and together participated in over 70 NTPA productions. Chris is completing his MBA at Loyola of Chicago and will be studying law at Northwestern Law School, and Lee is a pre-med student at Baylor University.
Darrell is a Plano-area investor and volunteer who spent twenty-five years in the high-tech industry in sales, sales management, and general manager roles with IBM, Oracle, Yahoo!, i2 Technologies, and prior to this role was SVP and General Manager for McAfee's global $300M Mid-Market business division. He went on to create a security and life-safety services company which he sold in 2016, and he continues to invest and assist in other ventures, and serves on the Board of Directors of MyHome.Pro. Darrell is a graduate and now Trustee at Washburn University and earned his MBA at the University of Houston.
MyHome.Pro also supports NTPA through the Business Affinity Program.  See details at NTPA Business Affinity Partner.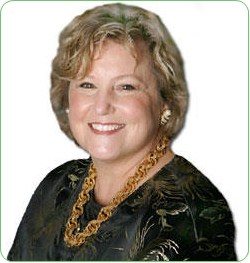 Sara Akers
Vice President of Community Outreach, Founder of Plano Children's Theatre
In 1991, Sara founded Plano Children's Theatre, and has watched the company grow from a small theatre in Plano to a family of theatres covering the North Dallas area. Sara now works as the organization's Vice President of Community Outreach and is responsible for NTPA's Diversity and Inclusion Program, member development, and other special proejcts.
Sara received her Bachelor's of Fine Arts from Southern Methodist University with a major in Dance and a minor in Theatre. Sara continued her education at the University of Texas at Austin where she received her Masters of Fine Arts in Children's Theatre and Creative Drama. During her time at UTA, Sara received the Aurand Harris Playwriting Award and taught on the UTA faculty for two years. In 1981, Sara began teaching Creative Drama and Movement at The Lamplighter School in Dallas Texas, where she taught for 9 years. During this time, she also taught and directed at Dallas Theatre Center, Children's Arts and Ideas Foundation, and the Junior Players Guild. Sara created the Imagination Company underneath the umbrella of JPG.
Lauren Boykin
Senior Marketing Director
Lauren joined NTPA in December 2016. Lauren grew up in Alma, Arkansas, where most of her evenings were spent doing homework and playing the back of the Alma Performing Arts Center, where her mom is the Executive Director. Lauren fell in love with theatre and first took the stage in high school. She continued participating in theatre both on stage and behind the scenes in college. Favorite roles include Tzeitel in Fiddler on the Roof and Mary (the tap dancing maid) in The Bald Soprano.
Lauren received her BA in Electronic Media Production from Harding University. Before coming to NTPA, Lauren worked as Marketing Director for the Alma School District, Alma Performing Arts Center, and ChristianWorks for Children. In 2014, Lauren was selected for the NSPRA "35 Under 35" list of top young marketing professionals in the nation.
Lauren is thrilled to be back in the theatre world and working full-time in the performing arts. She hopes that through her marketing more students can be exposed to and find joy in the performing arts at a young age, just like she did.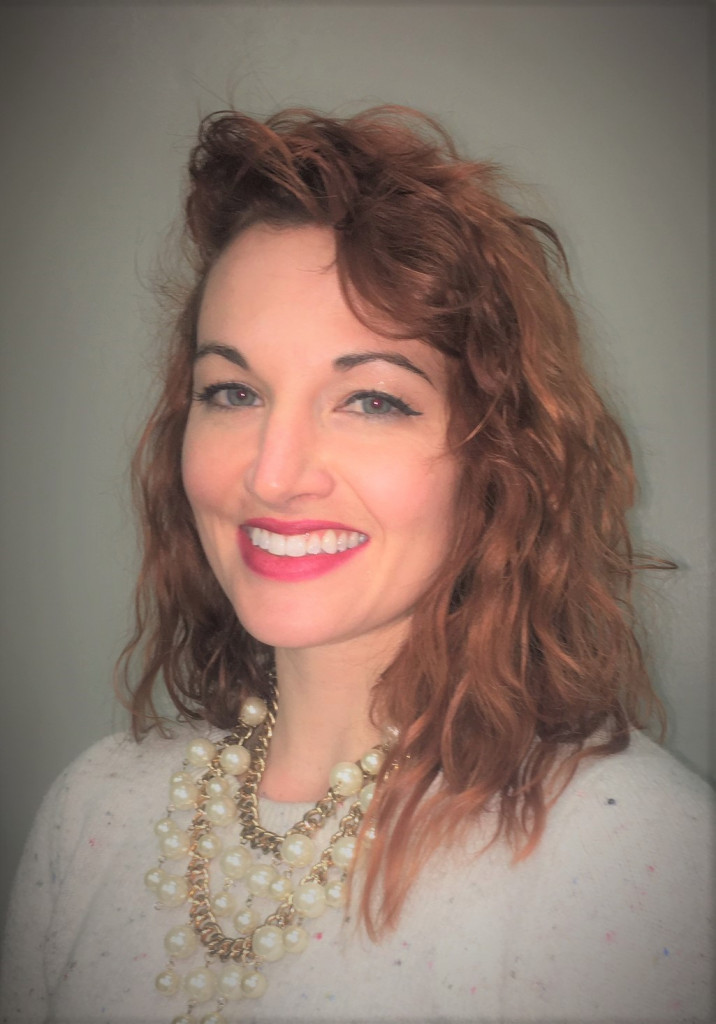 Jackie Miller
Business Manager
Jackie joined NTPA in June of 2019. She has 3 children that she loves to spend time with doing things like reading, playing games, riding bikes, and pretending to know how to skateboard. She has worked in the accounting and business field for over 15 years. She takes great joy in supporting the creative staff and patrons of NTPA. Jackie is so excited to be a part of such a talented and positive team.
Patricia Gregory
Director of Development
Patricia Gregory is excited to join North Texas Performing Arts after most recently serving as the Director of Development for the College of Liberal Arts and Social Sciences at the University of North Texas. In addition to UNT, Patricia has served on the development staffs of the Collin College Foundation as well as numerous nonprofits in both North Louisiana and Dallas, and has a heart for connecting donors with organizations that provide cultural enrichment and unique artistic experiences, improve the lives of women and children, and provide support to the best and brightest young people in our community through the gift of scholarship.
Patricia holds a Bachelor of Arts degree in English from Louisiana State University in Shreveport. Patricia's love for the theatre began in her early-teens when she enrolled at Caddo Parish Magnet High School, an arts and sciences magnet school in Shreveport, Louisiana. Patricia has spent summers in residency in New York City as well as studying Shakespeare at Oxford University in England. She spent time throughout college performing with a professional theater troupe, ​The Company Repertory Theatre​, and teaching high school students about William Shakespeare through ​The Company's "Shakespeare in the Schools" program. She and her husband, Clay, have lived in Frisco for 14 years and have two daughters in Frisco ISD.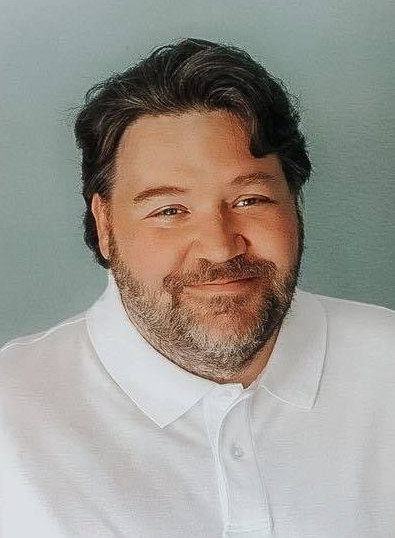 Donovan Lawson
Marketing Associate
Donovan Marie Lawson graduated from Oklahoma City University where she received her Bachelor of Fine Arts in Theatre for Young Audiences with a Directing Minor. She started performing at a young age at Miss Persis Studio, Theatre Arlington, and around the DFW metroplex. Her favorite stage credits include Rusty in Footloose earning her the Best Actress in a Musical at the 45th Annual Stony Awards, Reno Sweeney in Anything Goes, Rita La Porta in Lucky Stiff, and Dorothy in Oz! Discovering her love for the arts and children, she decided to combine the two and work in children's theatres across North Texas.
Donovan's favorite NTPA directing and choreography credits are Junie B. Jones The Musical Jr, High School Musical Jr, Annie Jr, Alice in Wonderland, and Once on This Island, Jr. Donovan is thrilled to be a part of the NTPA family where she has the wonderful opportunity to share her knowledge as a theatre artist, director, designer, and arts advocate helping to enrich the lives of children!
Jacob Hemsath
Marketing Assistant
Jacob has loved working with NTPA in many regards since 2018. He enjoys being both on the creative staff as well on the marketing team and through such has grown to appreciate every aspect of working at NTPA.  Jacob grew up close by in Wylie, Texas and is a graduate from Ouachita Baptist University graduating Summa Cum Laude with a Bachelor of Music in Musical Theater, and has worked as a marketing intern for the OBU department of fine arts.  Aside from college, he's worked as a freelance social media coordinator and creator for companies such as State Farm and Social Media Insite.
Since graduating he has performed in multiple professional productions in and out of the DFW area. Some favorites have been Evita and Newsies with Lyric Stage, which won the Column award for best equity musical in 2018,  Spring Awakening and Disaster with Uptown Players, and originating the role of Oliver in Frank-N-Friend at Casa Mañana. As a Director/Choreographer some of his favorite shows he's worked on are an original show called Painting the Roses Red co-written by himself, Libby Villegas and fellow NTPA Instructor Andrew Makepeace at Ouachita Baptist University, Newsies, Matilda, Bye Bye Birdie, and Lion King Jr with NTPA.
Caddo Lindsey
Production Services Manager
Caddo is an actor, stage manager, and scenic artist based in DFW. Caddo is honored to be a part of the creative staff at North Texas Performing Arts, where he has the privilege to help cultivate skills in young artists. From a young age, he studied voice, and went on to earn his Bachelor of Arts in Theatre Performance with a Certificate in Theatre Technologies from the University of North Texas. During his undergrad, Caddo served as a writing tutor, Orientation Leader, and peer mentor. His favorite stage credits include A Charlie Brown Christmas with Dallas Children's Theatre, The Merry Wives of Windsor with Shakespeare Dallas, and Don Giovanni with the Dallas Opera. He worked as the lead scenic painter for WaterTower Theatre and Shakespeare Dallas, as well as the assistant stage manager for Shakespeare Dallas for three consecutive seasons. Caddo currently serves as the Production Services Manager for NTPA.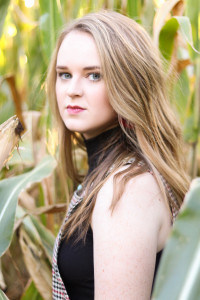 Riley Madlock
Graphic Designer
Riley Madlock joined the NTPA family in the fall of 2020. In addition to teaching dance, choreographing, and working in the NTPA Academy Core, Riley serves as Graphic Designer in the NTPA Marketing Department.
Riley has a Master of Arts in Teaching Dance from New Mexico State University and a BA in Mass Communications from Ouachita Baptist University. She was the organizer/creative designer for all NMSU dance performances and is the Designer and Social Media Manager at Amalgamated Toast.